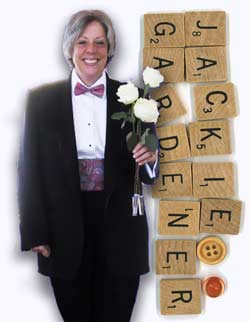 I had never considered the book as an art form, but once exposed to those made by hand, I was fatally attracted. I fell instantly and irrevocably in love with paper in all its iterations - handmade, hand marbled, hand painted, printed, sponged, rubber stamped, folded and cut up in every possible configuration.
My books are a reflection of my experiences, but touch on personal issues shared by all of us, and are often sprinkled with humor. Each one is thematically designed, so that every aspect of it, including shape, cover images, texture, structure and paper choice, is selected to blend together into a single coordinated experience that unfolds and builds upon itself as each page is turned. Each material, each typeface, each word and space contributes to the total artistic impression.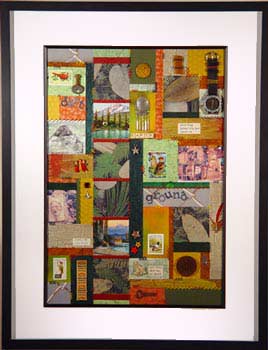 Several years ago, I began to explore other avenues of creating with paper. I fell into a world with quilter friends, and began to piece and sew constructions in a Mondrian-esque way. Here was a chance to use the many embellishments I had long collected but never used in a book, to work out complex color schemes with value, saturation, texture and image. Here also I could explore a single word and express it in paper, thread and bead.
The principles that drove my book design also drive the collage pieces. Color, texture, and an intuitive blending of disparate pieces tell my stories with words, images and fragments from our lives. I hope you enjoy them as much as I do, and find something in their details that sparks for you.