Grace McMaster
Watercolors
<!- ------------------ top table --------------------->
<!- ------------------ quote --------------------->

"Art does not reproduce the visible;
rather, it makes visible."
-- Paul Klee
<!- ------------------ /quote ---------------------> <!- ------------------ content --------------------->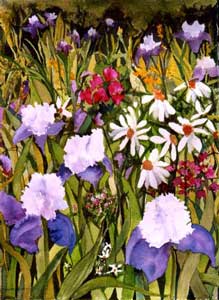 My Garden '05 (20-1/2" x 28-1/2")
Grace's landscapes evoke the emotional as well as the physical. Her sense of color and form are remarkable.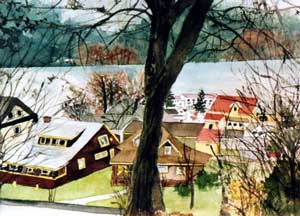 Nelson, BC (14" x 20")
There is a hidden dimension to Grace's work -- viewers are transported to other worlds.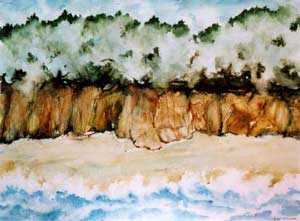 Fog Approaching (29" x 21")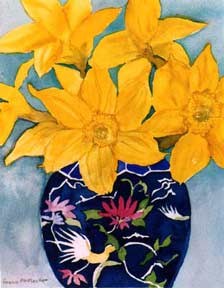 Spring '06 (12" x 16")


A tremendously productive artist, her work is represented in private and corporate collections throughout the United States and Europe.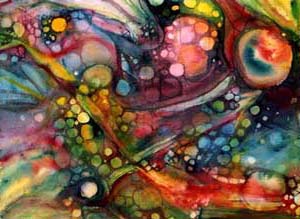 Round and Round (29" x 21")

<!- ------------------ /content --------------------->
---
<!- ------------------ address --------------------->

Grace McMaster
P.O. Box 1087
Gualala, CA 95445
(707) 884-9544

<!- ------------------ footer --------------------->
---